Bowing Basement Wall Repair Cost
Winston Salem, NC
You might not be familiar with the extensive services that we offer at Affordable Waterproofing and Foundation. First, we repair all kinds of home foundations and wall defects. Bowing walls, sinking foundations, and cracked basements are on our list. Therefore, get your house a first-class repair service. Second, our bowing basement wall repair cost is affordable. Next on the list is our cost-friendly home foundation repair. Our contractors are precise in what they do. Similarly, our repair services are long-term solutions. Once we fix the problem, there is almost no chance of recurrence. Also, you can get your cracked basement walls repaired at a low cost. Likewise, we handle crawl space foundation repair at a fair cost. All of our services are affordable.
Our company understands your need to fix your home. A house is a lifetime investment that needs to be protected. Even more, what makes a house a home are the good memories. Our team of experts preserves homes from destruction. In fact, the contractors are certified and well-trained. Our foundation repair services uphold your home's standards. Visit us to learn more about our cracked basement wall and home foundation repair cost.
Crawl Space Foundation Repair Cost
The cost of repairing crawl space foundations rely on many things. To begin with, the amount of work involved. Intense manpower is crucial for repairing crawl space foundations. Our contractors have to clean out the crawl space before repair. In the event of critters living in the space, we take precautions. It costs more to remove pests from a crawl space foundation during repairs.  The type of repair your crawl space foundation needs also affects cost. For instance, simple techniques are less than complex methods. Bowing basement wall repair costs also depends on such factors.
Regardless, every home has unique issues. Our contractors choose which option is the best for your situation. With us, crawl space foundation repair cost is fair. Generally, our bowing basement wall repair cost is very economical. Call us today to hire our services.
Cracked Basement Wall Repair Winston Salem, NC
Unfortunately, cracked walls reduce house market value. When cracks appear, it signals your foundation is sinking. Luckily, our cracked basement wall repair cost is modest. Your house gets only the best repair contractors. Basically, minor cracks cost less to repair than major cracks. For this reason, we advise North Carolina homeowners not to wait. Once you spot a hairline crack in your basement wall, call it in. It is critical to fix these cracks as soon as possible. Our bowing basement wall repair cost is affordable. We guarantee you full repair services. Not only that, but our services fix a wide range of damages. All the same, we deal with common foundation defects. From crawl space foundation to bowing basement wall repairs, the cost is fair. Therefore, have your home foundation repaired in no time.
Home Foundation Repair Winston Salem, NC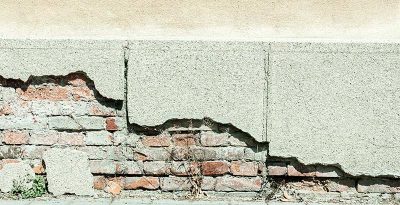 We have been in business for more than 60 years in the Triad area. Indeed, we are here to stay and grow with you. Our home foundation repairs are unmatched. Moreover, we ensure all the materials that we use have industry recognition for quality and dependability. Our materials are not liable to rust or break. In addition, we handle every kind of repair. Water damage repairs for bowing basement wall repairs can affect the cost. In this case, we have contractors who specialize in waterproofing foundations. This repair protects your foundation from dampness. Furthermore, we use eco-friendly products in our repairs. For homes in need of bowing basement wall repair, the costs are set to suit you. Our local emergency hotlines are open 24-hours. Additionally, we give free in-home estimates to every North Carolina customer. We offer discounts to veterans, seniors, and first responders.
For more information on our services, please see our Waterproofing Contractors page.