Basement
Waterproofing
Services Greensboro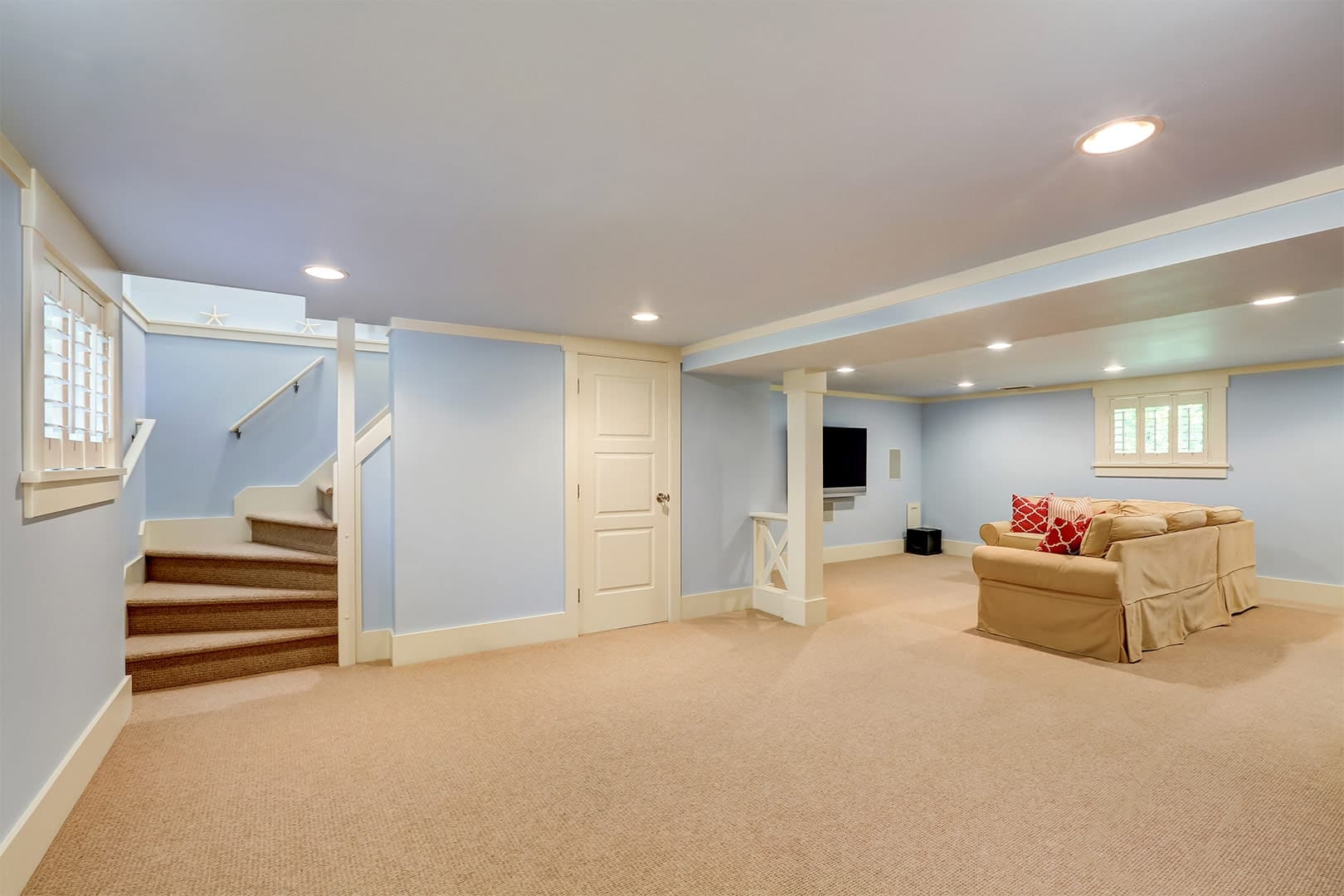 When it comes to waterproofing services in North Carolina, there are those that say they know their stuff– and then there are those that prove it. Here at Affordable Waterproofing & Foundation Repair, we've been proving it for over sixty years. As a waterproofing company that specializes in basement waterproofing, french drain installation, basement drainage, exterior waterproofing and more. We've serviced thousands of properties and understand what it takes to keep even the dampest, darkest, and most inaccessible of areas free of leaks, mildew, and dampness.
From basement waterproofing services to crawl space encapsulation, our licensed and experienced waterproofers come well-equipped to handle any waterproofing need quickly, safely, and effectively. Unlike other waterproofing companies that only provide temporary solutions to serious problems like standing water, a cracked foundation, and more, our waterproofing experts focus on long-term fixes first and foremost– whether in servicing your basement waterproofing needs, providing damage restoration services, or taking care of needs anywhere else around the property. Improper waterproofing can dramatically impact the value of your home or property. That's why we've made it our job is to make sure your property stays bone dry!
What makes
our basement waterproofing
& repair service different?
Although we're a full-scale waterproofing and repair company, we've found that over the years, clients have continued to turn to us to provide top-notch basement waterproofing solutions where others have failed. That may be because if over sixty years of experience in the field has taught us anything, it's how to place a premium on the quality of our basement waterproofing and basement repair work.
Unlike many other areas of a property, the basement's lighter use makes it a prime candidate for things like moldy walls, damp air, water leaks, foundation cracks, and leaking floors. And while it might be easy to spot these issues in a room or area that's frequently occupied, our basement waterproofing experts have found that many property owners that don't regularly frequent their basements often don't think about the devastating effects of these sorts of issues.
Unchecked, a leaky basement can quickly lead to more serious water problems like water seepage, basement flooding, and even foundation problems. That's why when it comes to basement waterproofing, we feel it's important to take the time to spot and assess even the smallest of details.
Our basement waterproofing service starts with a free estimate designed to help our waterproofing contractors better assess any problems in person. As licensed contractors with extensive experience in all things waterproofing, we've learned that this initial estimate is invaluable in both helping the property owner understand the best course of action for their basement, and allowing our contractors to come up with a plan that fits the budget and time constraints of the client.
After providing an in-home estimate, our basement waterproofing experts get to work fixing the basement as quickly and effectively as possible. We strive to keep the noise to a minimum, so clients can relax comfortably in their homes while we work and employ a variety of simple and complex solutions designed to remove any current water damage and prevent any future damage or seepage from areas like the basement walls, foundation wall, and the basement floor.
The entire basement waterproofing process is always completed within normal working hours (except in the case of emergencies), on time, and on budget. To us, basement waterproofing doesn't have to be a dreadfully complicated process. By keeping things simple, maintaining open lines of communication, and utilizing our extensive knowledge to get work done quickly and efficiently, we make basements look like new in no time flat!
Other waterproofing services
Flood-prone crawl spaces are never any fun when it rains. Fortunately, crawl space repair is right up our alley. Our certified waterproofing contractors are trained in the most cost-effective methods of removing water from any crawlspace, and safely and effectively closing the crawl spaces to prevent flooding, leaks, or excessive crawl space moisture down the road.
We call it covering your crawl space with a blanket– and it's an incredibly important part of waterproofing crawl spaces with a poor drainage system. Our professionals will use only the latest and safest in foam insulation and other waterproofing products to make sure your crawl space is sealed and protected, after removing any mold or mildew that may have accumulated before our arrival.
They may seem easy to install, but french drain systems are best left in the hands of experienced and licensed contractors that can get the install job done in minutes. Our french drain contractors have extensive training on best practices for installing a french drain system in a number of environments, and we guarantee a safe, well-functioning system in a fraction of the time it would take you to do it yourself!
Here at Affordable Waterproofing & Foundation Repair, there's a reason we've been in business in the Triad area for over sixty years. As a trusted name in basement waterproofing, crawl space waterproofing, french drain installation, leak repair, and a host of other waterproofing services, we've got the experience, the tools, and the resources to help you maintain and protect your home for years to come!